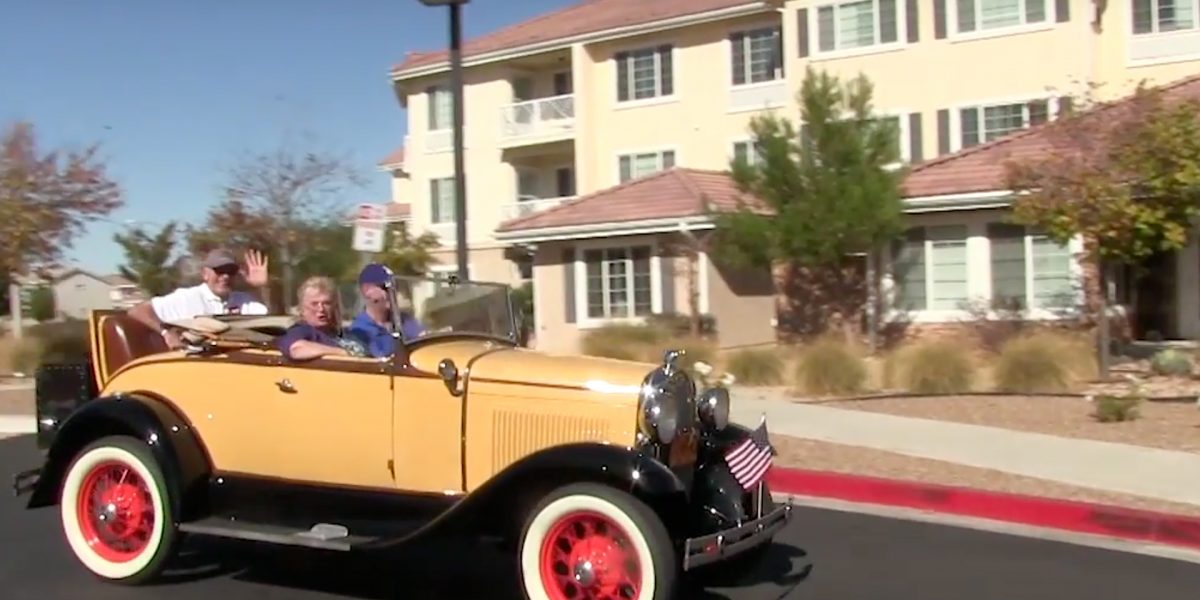 Local historian Bob Alvis found this AV Nice story.
An actress from the 1960-70s has retired and lives in Palmdale with her husband. Carol Trost Maitland had been filming in Hawaii with Angie Dickinson, the actress was required to drive a manual stick shift car and did not have that skill.
Young Miss Maitland did the driving in a 1930 Ford model A. We gave her another chance to drive one! Carol is Now nearing 80 years of age the AV Nice team got the Car, the Star and a film crew for the magic moment! Check it out below.
Many thanks to local videographer Bob Broad for assisting with video that day!